We care deeply about the planet and creating a business that gives back to nature. That's why we've partnered with Greenspark to ensure that our business makes a positive environmental impact with every sale we make.
1 Product Sold = 1 Tree Planted + 2 Plastic Bottles Rescued*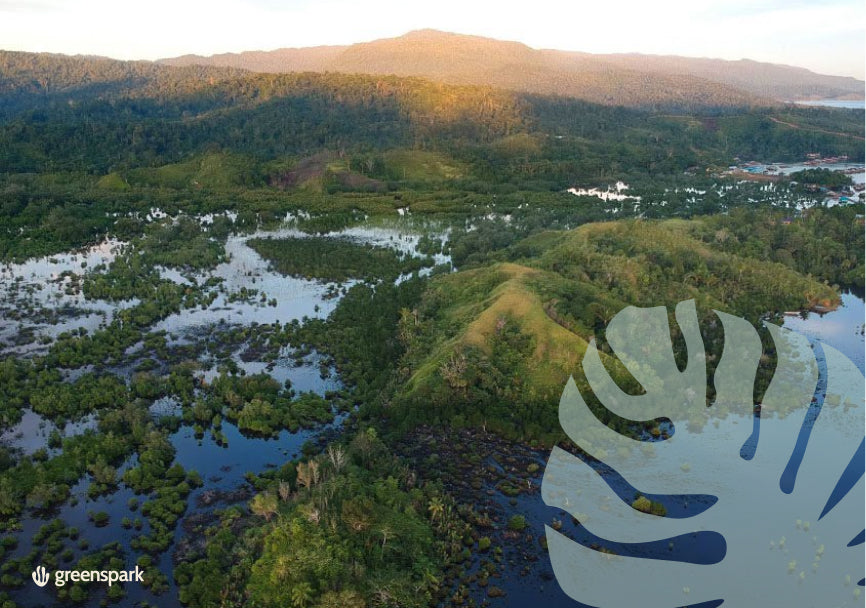 Fighting Extreme Poverty Through Tree Planting
Eden Reforestation Projects is on a mission to combat deforestation by employing local communities to plant trees, providing an empowering means to alleviate extreme poverty through environmental stewardship.
View Project
80% OF THE WORLD'S FORESTS HAVE ALREADY BEEN DESTROYED

80,000 ACRES OF FORESTS DISAPPEAR FROM THE EARTH EVERY SINGLE DAY

28,000 SPECIES ARE EXPECTED TO BECOME EXTINCT IN 25 YEARS DUE TO DEFORESTATION
Transforming Plastic Waste Into Empowering Income
Plastic Bank® builds ethical recycling ecosystems in coastal communities while simultaneously creating positive economic opportunities for those who helped collect it.
View Project
*From November 2023 our sustainability partner will be Greenspark - planting trees through Eden Reforestation Projects and rescuing plastic bottles through Plastic Bank®.